Mexican Food & Drinks in Rochester's Village Gate
Mexican Food & Drinks in Rochester's Village Gate
Salena's Mexican Restaurant serves Rochester's favorite Mexican food & drinks with a menu that includes tacos, burritos, enchiladas, fajitas and more.
Don't forget to check out our Tequila collection, which can be enjoyed straight or in an incredible margarita, our handcrafted drinks, daily drink specials, and everyday happy hour.
We have a spacious dining room, a large bar area with a wraparound indoor/outdoor bar, large patio for the nicer Rochester days, and even a private party room for your next catered event or special occasion! We cater events from 10 to 2000 people offsite.
Salena's Mexican Restaurant is proud to serve Rochester the best Mexican for 25 years- Share your Salena's story with us today at mexican@salenas.com.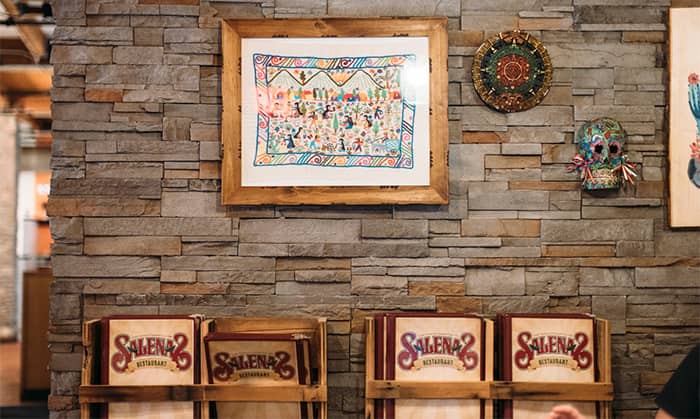 "We want your experience to be both memorable and fun – our priority is for you to leave happier than you came!"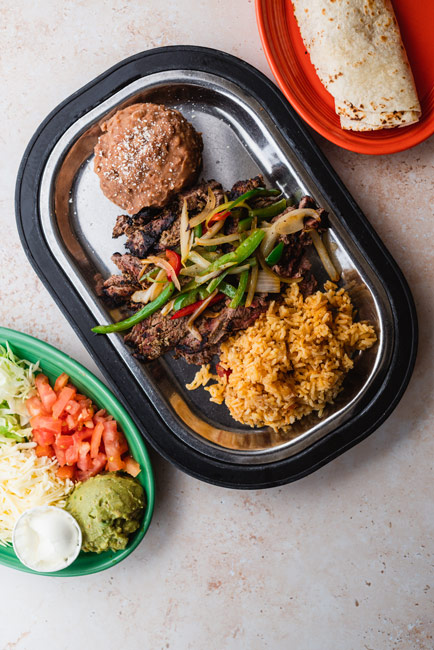 Salena's IS Community, as there is no better way to explain that than through our giving back campaigns. We choose our advertising and donation dollars carefully and try to find the best way to directly impact groups in Rochester both financially and socially.
We are proud of our current sponsorship and partnerships including:
Rochester Youth Culinary Experience (RYCE)

–

Salena's Was a key sponsor for RYCE, providing vital financial assistance and support to create the program.  While Open, RYCE impacted the lives of over 20 students.  We hope to be a part of a new RYCE program in the future. 

Saving AJ-

Salena's is proud to help Saving AJ support families in crisis through volunteer time, finacial partnerships, and donations.

Save Rochester-

Salena's partners with Save Rochester through donations and round up campaigns, and trainings and classes in our event space that promote save spaces for kids and families.

Strong Museum and Happiest Hour

– 

Salena's has been a corporate sponsor of Strong Museum since 2014, and became a Food donation vendor for Happiest Hour, starting in 2018. 

WXXI– 

Salena's has been an underwriter of WXXI/NPR since 2011.  Salena's has also sponsored the Little theater during Jazz Fest with Salena's Sangriaville. 

Seneca Park Zoo and the Monarch Butterfly Gardens

– 

Salena's made a 10 year, $50,000 pledge to the zoo. We initially started sponsoring the Mexican Wolves and currently sponsor the monarch Butterfly exhibit.  

Special Olympics of NY (Annual Polar Plunge)

– Salena's has sponsored a Polar Plunge team, including a bus and after party for plungers.  Team Salena's has raised over $60,000 for the Special Olympics.

Rochester Broadway Theater League

–

Salena's has been corporate partner of RBTL since 2010, providing cast parties for every regular season cast that comes to town. 

The Memorial Art Gallery

– 

Salena's is a corporate sponsor of the MAG. 

Geva Theater

– 

Salena's is a corporate sponsor of GEVA.

Black Friars Theater

–

Salena's is the restaurant sponsor of Black Friars Theater. 

Foodlink

– 

Salena's is a partner and adviser to Foodlink's Culinary Program

Opportunities for Creativity Theater

– 

Corporate sponsor

IMAGEOUT

–

Advertising sponsor

Big Brother's and Big Sisters of Rochester

–

Salena's  has a member of the Dine out for Big Brothers big Sisters.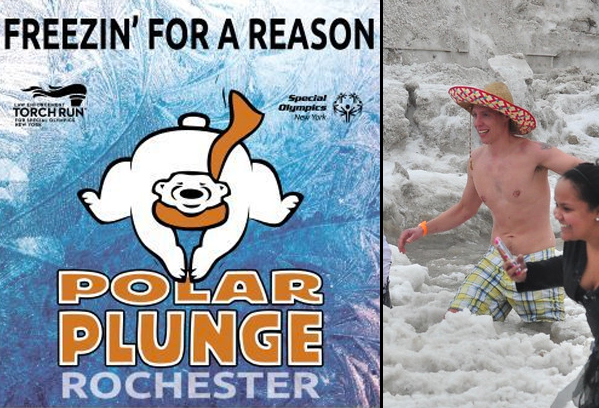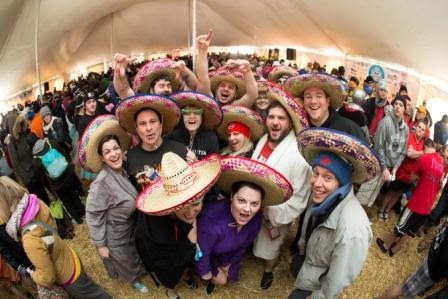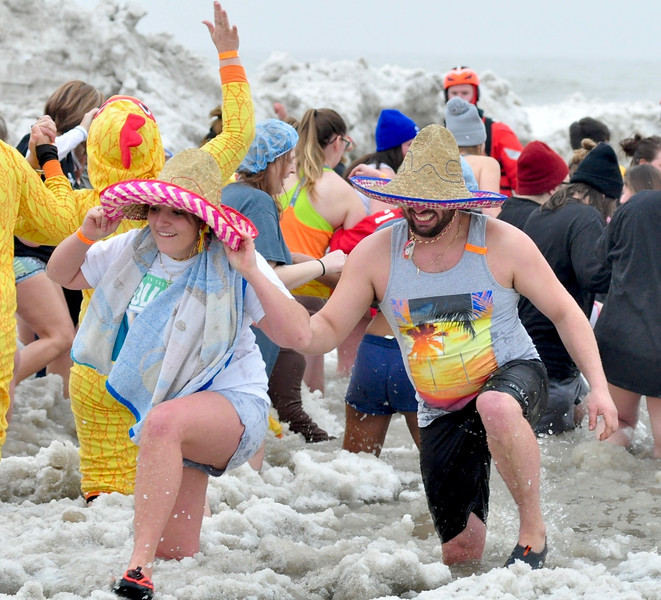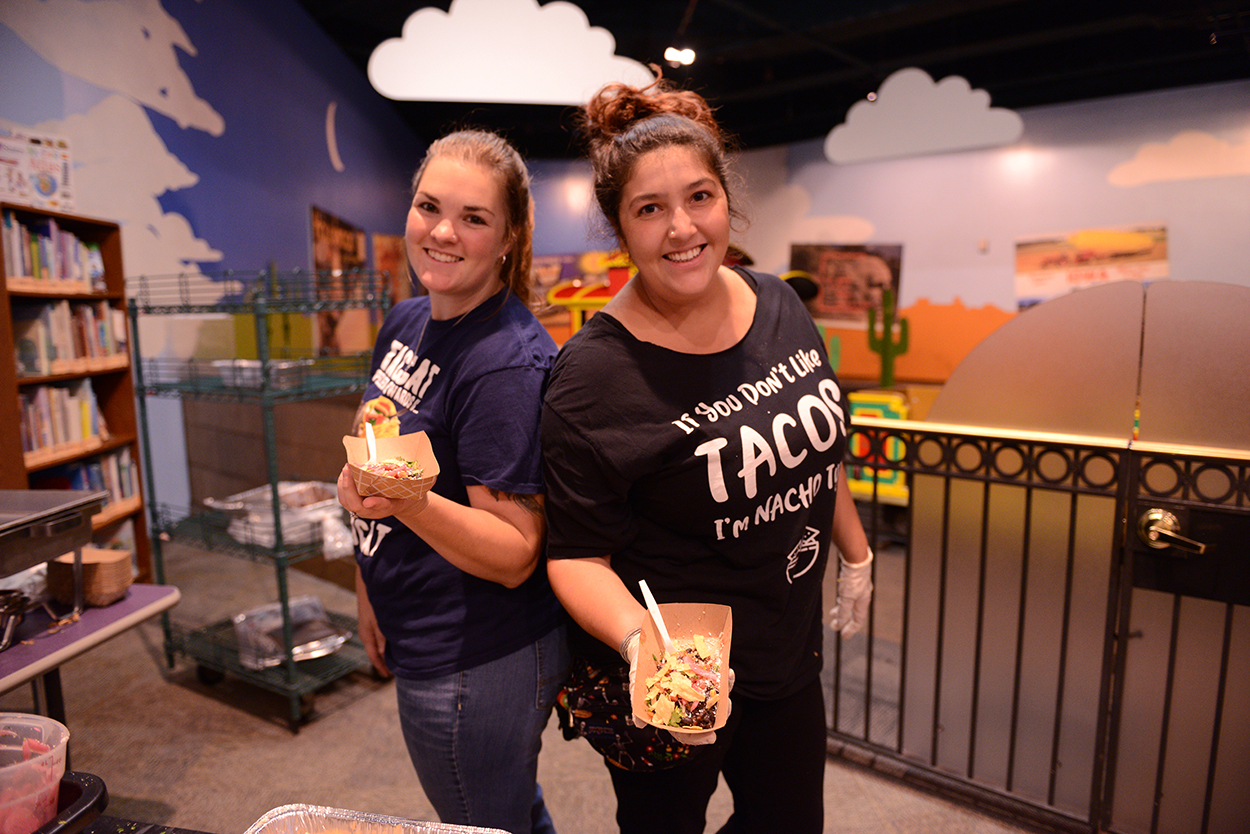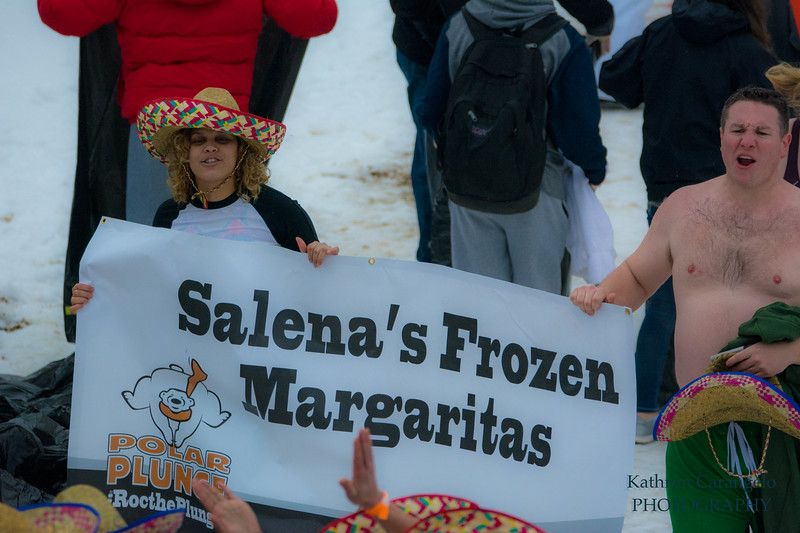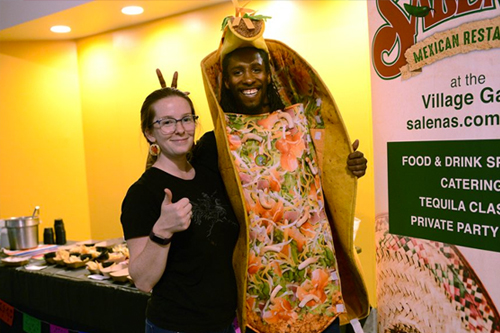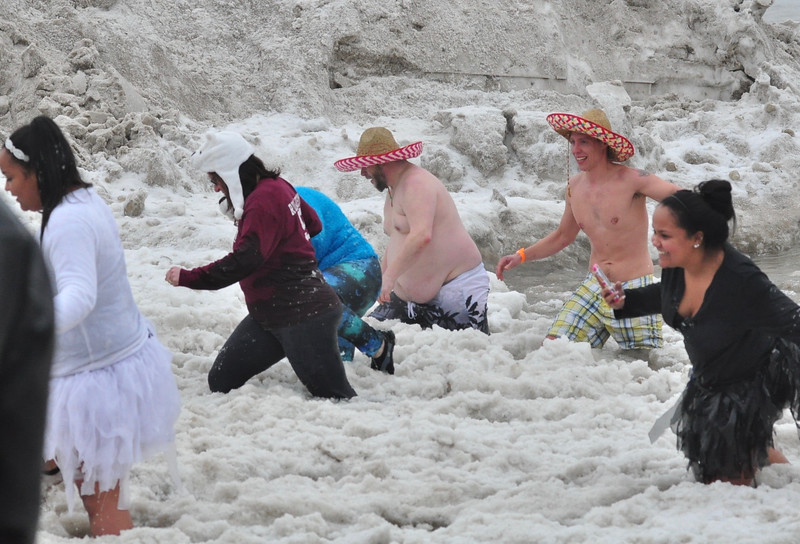 Sign Up for Our Loyalty Program
At Salena's Mexican Restaurant, we have a free loyalty program. For every $1.00 you spend, you earn 1 point. For every 500 points, you will receive a free $50 gift card.
And, don't worry if you don't like carrying an extra card around, we can use your phone number to look up your account! Sign up today!
What our Diners are saying
Customer service is so important to us. See what our happy customers are saying below!

"Salena's has consistent excellent service. All employees are hospitable and professional while managing a large amount of work. Tonight the host went above and beyond to get us a seat outdoors and chips while we were waiting. This is one example of the numerous times we have had incredible service. The food is also consistently delicious, out quickly, and hot!
Thanks for having amazing service and atmosphere!"
Morgan L.

"Enjoyed a wonderful dinner here with my mom and sister. Service was excellent, food was great and the margaritas were even better! We love Salena's and will be back soon!"
Joy N.

"Delicious food and perfect service! I would recommend this place to anyone looking for an amazing meal and enjoyable time!"
Anya B.

"We thoroughly enjoyed our visit to Salena's. We were immediately taken by the lively atmosphere. Our server did an outstanding job from start to finish, anticipating refills etc., before we needed to ask… My wife loved her combination enchilada platter and I was equally impressed with my quesadilla supreme. The portions were HUGE and we each had a second meal with the leftovers. We will return and would recommend this establishment to others!"
Poppy

"One of the best things about a meal at Salena's is you usually end up bringing some of it home to enjoy the next day!"
Michelle M.

"We enjoy Salena's a lot; have been going there for years. Family friendly, good food, pleasant servers."
Sarah D.

"Service was fast…food was amazing! When we booked our reservation we said it was our anniversary and there was a card waiting at our table for us. Loved it."
Shelly M.

"Was recently made aware of Salena's kids eat free on Sundays promotion. Kids LOVED it. Very nice options and a very complete dinner for the kids, including a cookie for them to decorate themselves at meal's end! The "adult" food was good, too. Wings were tangy and crisp. Salad was light and delicious. Service was friendly and responsive. Definitely recommend!"
Susan P.

"Not only do they have great margaritas and food but they have phenomenal staff who take pride in their work, are fun and professional. They made our experience even better and are truly wonderful people!"
Jennifer M.
"Come on, let's taco 'bout it!"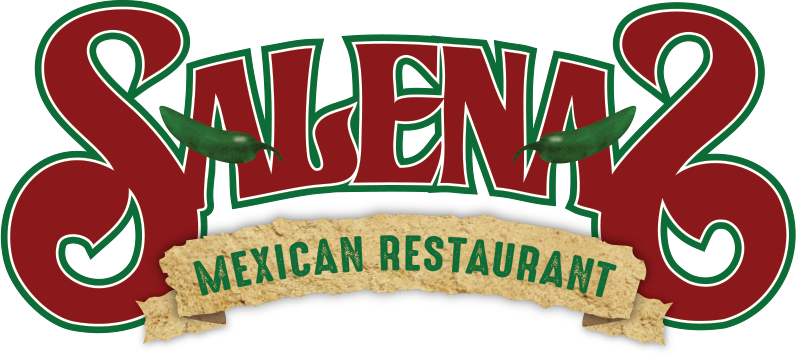 Visit us
Salena's Mexican Restaurant at Rochester's Village Gate
302 N. Goodman St.
Rochester, NY 14607
Get directions
Hours
Tuesday- Thursday: 11:30-9pm
Friday & Saturday: 11:30-10pm
Sunday: 12-8pm